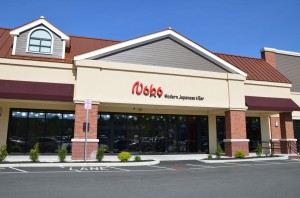 As a community-owned family business located in the heart of Chelmsford, MA, Nobo introduces a distinct interpretation of modern Japanese cuisine. With an eclectic blend of Japanese culinary discipline and hints of Pan-Asian and Western influence, Nobo is transforming the concept of Asian fine dining into a more creative cultural celebration. Each dish showcases our appetite for intense ethnic flavor as well as polished presentation.
In addition to offering an innovative menu of classics, Nobo is a social hub. While we may be located outside of the Boston metro area, it doesn't stop us from bringing the life of the party to Chelmsford. Families, friends, colleagues and locals are welcome to join our team at Nobo for a spectacular wine and dine affair. We have a very warm feeling that we're cooking up something great and we look forward to being part of the community for many generations to come. Let's build a legacy one bite at a time.
Like us on Facebook!